Churchill Rescue was dispatched to a report of an overturned cargo truck at the Parkway off-ramp at Churchill Road and Holland Road July 1, 2017 at 04:54.
Churchill Police on scene confirm an truck overturned and the driver still in the truck require extrication.  Chief 122 requested Wilkins Station 302 added to the assignment.   Churchill 122 Rescue and Chief were the first units on scene and immediately began extrication.  122 Chief took command of the overall incident, with 122 Assistant supervising the rescue operations.
The windshield was cut from the car with a reciprocating saw allowing medics to access the driver.  After a brief evaluation by medics, a roof removal operation began. Churchill Squad 122 and Wilkins 302 Rescue and Service Truck arrived on scene after the windshield was remove and provided additional manpower for the roof removal.  The A posts and the passenger side B post were cut with Hurst Hydraulic O cutters, then the roof was folded down to allow clear access to the driver.
Woodland Hills EMS personnel packaged the patient with assistance from the firefighters on scene and transported the patient.
Churchill and Wilkins units remained on scene for four hours while the trucking company removed their cargo and tow company righted the truck.   After additional fluid and hazard cleanup, all units cleared the scene at 0940
Command: 122 Chief
Responding Units: 122 Chief, 122 Rescue, 122 Squad, 302 Rescue, 302 Service, 302 Squad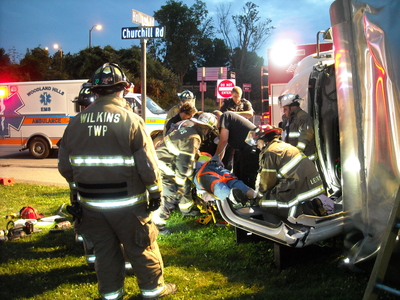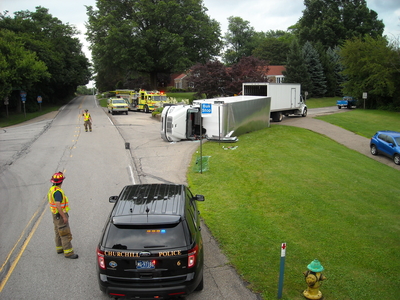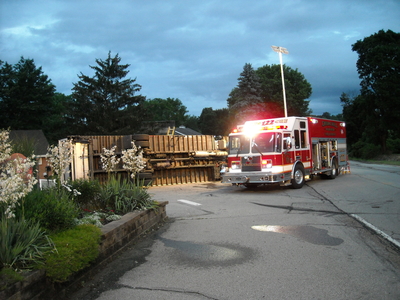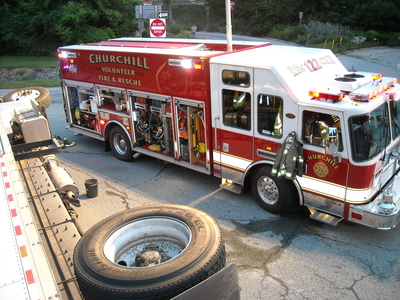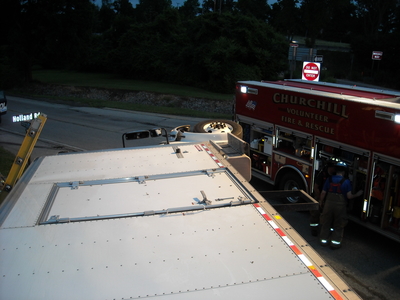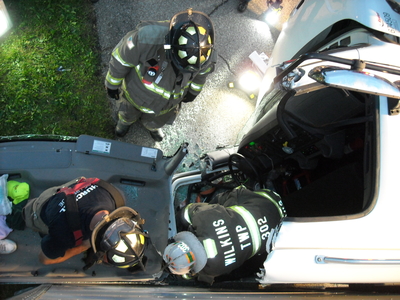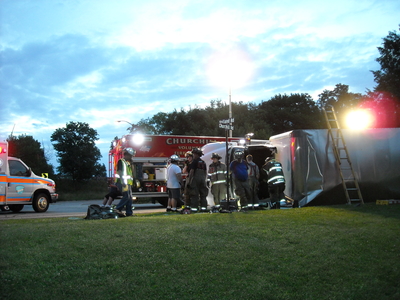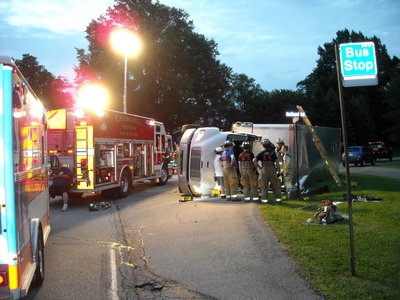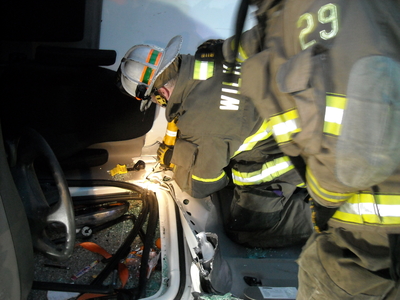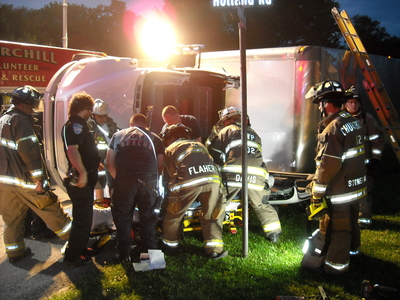 Additional Photos:
http://www.churchillfire.org/photos/thumbnails.php?album=240